Student Testimonials
The proof is in the results!  Real feedback from real people just like you. We hope that we can help you prepare to pass your license exam on your first attempt, just like those who provided their feedback below.
Customers reviews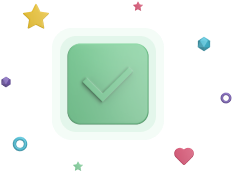 Thank you for submitting your feedback!
It will be published once approved by an admin.
Chad
Course: Series 63
"Thanks to PassMasters and Suzy. I signed up for the Series 63 Course and the video's provided and how Suzy broke down the topics was easy to understand and retain the information. Definitely recommend PassMasters to anyone who is trying to pass these exams."
Lori
Course: Property & Casualty
"I was really nervous about changing my field of work when I moved to Texas from Oklahoma. When my boss told me I was going to be studying for a state licensing exam, I panicked. Having not had to take a class or study for an exam in over 10 years stressed me out.

Signing up for your classes was the best thing I could do! I loved how I had the opportunity to watch the videos over and over, "rewind" if I needed to, and pause to take notes.

I was nervous when I finally sat down to take the state exam. However, I was surprised at how easy the answers came for me! There were a few I had to really think about, but for the most part, I could answer pretty quickly. I passed with the help of your teaching! So thank you very much! I look for to signing up for the Life and Health soon!!"
Kelly
Course: Series 66
"I passed the exam. The material that you provided was the key. I watched each video (twice) and took all online quizzes and finals. What a relief! I used this system for both the Series 7 and Series 66 and tell everyone that I know that is about to take the exams to use your system!"
June
Course: Life & Health
"With the Life & Health program I followed the 14 day study outline, I really like it. I did everything the outline stated and studied, I do have a full time job and work nights. So passing is good enough for me. Thanks!"
Mark
Course: Series 65
"I passed the Series 65 yesterday. Your program accelerated this license and made it a much more enjoyable experience. Thank you Suzy and thanks to the team that supports Suzy! I look forward to completing the Series 7 exam next using your materials! Great job PassMasters!"