Student Testimonials
The proof is in the results!  Real feedback from real people just like you. We hope that we can help you prepare to pass your license exam on your first attempt, just like those who provided their feedback below.
Customers reviews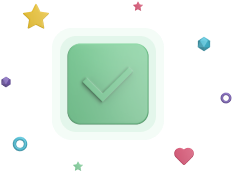 Thank you for submitting your feedback!
It will be published once approved by an admin.
Toan
Course: Series 65
Thanks! Passed on 1st try. Spot on materials. I don't have to take the exam since I passed CFA, FRM, and CAIA but still like the materials to help me to refresh and systematize the knowledge.
Paul
Course: Series 65
Dear Sam and Suzy,
I PASSED the series 65!!!!!! After a failed attempt with XYZ teaching program, I found your content. Suzy's teaching style matches best with my learning style. The nearly-conversational delivery is helpful along with the constant "you've got this" affirmations. I thank you sincerely.
Hector
Course: Series 63
I want to thank you, and congratulate you for the videos, and all the support material also to pass my Series 63 exam. English is not my first language, and I did two attempts before taking PassMasters (with other on line courses and companies). And yours is the best. I will recommend you 100% with my partners. Best regards.
Jason
Course: Securities Industry Essentials (SIE)
Hi Suzy and Passmasters Team,

I was so happy to have passed the SIE exam earlier today. Although I prepared thoroughly over the last month, I was still nervous. So very satisfying to see that "Pass" come up on the screen.

Although my employer is providing access to another study tool, if it were my choice I'd rely only on PassMasters. Suzy is a teacher for sure. Easy to listen to, serious and yet light hearted – just the right balance to help me stay interested.

I had lots of questions over the last 4 weeks and your team was always quick to respond with support and positivity.

Thanks so much to the PassMasters team! Looking forward to finding a way to take advantage of your Series 7 program. Trying to find ways to strike a balance as PassPerfect is a bit on the overwhelming side.

Thanks again! Love to you all!
Sherley
Course: Series 65
Thanks so much! Just wanted to share that I passed my exam today!