How to Pass the Real Estate Exam
Listen, nothing worth doing is easy.  If you haven't already learned that, you will as you prepare to pass your real estate licensing exam.  Obtaining your real estate license can be the key to your financial freedom and security.  The process you will go through to get your real estate license is very trying.  The payoff can be pure gold.  We have trained thousands of people to pass licensing exams and in doing so have gained some excellent tips we can share.  So, here goes.
How to pass the real estate exam
Preparation is key!  Once you enroll in a pre-license course, follow these guidelines on how to pass the real estate exam:
Learn how to pass the real estate exam by becoming a real estate dictionary.
Become a real estate terminology expert!  Learning about real estate is much like learning a new language.  You have got to know what each real estate term means, or you will be guessing on every question.
Unfortunately, knowing what a word means is not enough.  You also have to know if there are any synonyms for the word.  Expect all synonyms to be used on the real estate exam.  Additionally, you must know for what all real estate exam acronyms stand.  Becoming a real estate terminology expert is a surefire way to ace your real estate exam.
Learn how to pass the real estate exam by completing as many sample real estate exam questions as you can get.
Complete as many real estate sample exam questions as you can.  Keep in mind; no one has a copy of the real estate exam you will be taking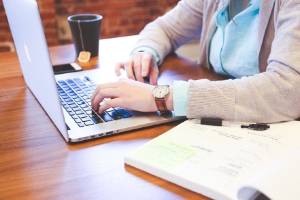 to become licensed.  Unlike in high school when Ms. Smith compiled your final exam, the real estate licensing exam questions are put together by an exam provider, like PSI, or Prometric.  Guess what?  Every time a real estate exam is failed, they get paid another test fee.  Think they have an incentive to make the exam extremely hard?  You bet!
The more sample real estate questions you can get your hands on the better.  You should be able to understand why the correct answer is correct and why each incorrect answer is incorrect before sitting for your state exam.  Additionally, you should be passing all sample real estate licensing exams you take with a 90% proficiency.
Check out the following video for a overview of how our real estate exam simulation course works:
Learn how to pass the real estate exam by using common sense:
First off, are you a morning person?  If so, schedule your real estate exam in the morning.  If not, do NOT schedule your exam in the morning.  Being smart about the time you take your test is good for at least one percent of an increase in your exam score.
Then, after you schedule your exam, you need to make sure you know where you are going.  In other words, where exactly is the testing center you will be taking your real estate exam?  There is nothing worse than getting lost on the way to take the most important exam of your life.  Use Google Maps, or some other similar site to figure out exactly where you are going, and make sure to get there early.
See, pretty much common sense, right?
Learn how to pass the real estate exam by following these test tips:
Read the entire question!  Who wouldn't do that?  You would be surprised.  It would help if you practiced doing this as you prepare for your exam.  If you miss one word in a question, you may misinterpret what the question is asking.  Heck, you may want to read the question twice before you even look at the answers.  Don't give away any points by making this mistake.
Further, make sure you read every answer provided.  Answer A may be right, but B could be better.  Heck, you may even feel like two answers are correct, and maybe there are.  Pick the most accurate of the two.
If there is an incorrect word in an answer, the entire answer is wrong, so make sure to read each response thoroughly.
Take your time!  Guess what?  You don't get a trophy for finishing first.  Whoever finishes the exam first was sure to miss at least one question because they didn't thoroughly read it.  Don't be slow as molasses either though.  Take your time and don't rush, but don't spend 10 minutes on one question.  If you don't know it, mark it for review and come back to it later.
How to pass the real estate exam and manage testing anxiety:
What if you have test taking anxiety?  Here are a few tips to manage your test anxiety.
Make sure you are breathing appropriately.  If you feel that you are getting stressed out during the exam, do some slow deep breathing while slowly counting to 10.  Additionally, you can go to your happy place.  What's a happy place?  Close your eyes and think of the most calming place you have ever been.  Then go to your happy place for half a minute or so.  Doing so make a huge difference in your anxiety.
You should also remember it is just a test.  If you fail, you can always re-take it.
We have much more to share about how to pass the real estate exam, so check out the links below.  Good luck and godspeed!
Click here to learn more about our course.
What else can help me prepare to pass my real estate licensing exam on my first attempt?
Other tips to help you pass your real estate licensing exam on your first attempt:
Real Estate Exam Math Made Easy
Also, check out our question of the day videos on our YouTube channel: